DIY: Banana Exfoliating Mask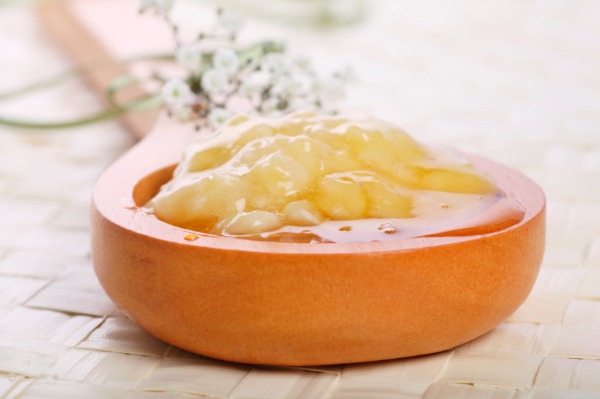 A ripe banana contains a high concentration of dietary fiber, vitamin C, potassium, vitamin B-6 and antioxidant compounds. According to the Harvard School of Public Health report, a diet rich in the nutrients provided by produce like bananas can decrease your risk of a number of medical problems.
Use this banana face exfoliating mask recipe to gently ease the damage winter does to your skin and gently exfoliate your face to brighten your complexion.
Directions:
Mush up two overripe bananas.

Add a little honey.

Add 1/2 a cup of uncooked oatmeal.

Leave on your face for 10 minutes.
We found this recipe by Bethenny Frankel via Pinterest (follow us!). We know the weather has been drying out our skin so we wanted to share this nifty DIY trick to get you radiant.